Are you looking for the latest updates on Google Doodle Games? Did you know that Rebecca from Washington won the Doodle for Google contest in 2023 with her artwork titled "My Sweetest Memories"?
This blog post provides a comprehensive guide to everything about Google Doodle Games, including their history, top games to play, features and themes, mobile accessibility, and more.
So, if you are excited to learn about it, get ready for an exciting ride!
Content Highlights
Google Doodle Games have been released since 2010 and are now increasingly popular among people of all ages.
Notable titles such as Halloween 2016's "Magic Cat Academy," Pony Express, and Coding for Carrots teach players valuable skills while still being fun to play.
The Top 10 Google Doodle Games include PAC-MAN, Garden Gnomes, Hip Hop, Coding For Carrots, and Oskar Fischinger, which bring together cultures from across the globe through interactive gaming experiences.
With AI playing a larger role in gaming today, it will be interesting to see what sort sorts of innovative projects roll out in future editions of Google Doodles.
Popular Game News:
Brief History of Google Doodle Games
The phenomenon of Google Doodle Games began in 2010 with the classic PAC-MAN game, and since then, popular games have been continuously released to celebrate holidays, world events, and influential figures.
First Game: Pac-Man (2010)
PAC-MAN is a classic 1980 maze action video game developed and released by Namco that went on to become one of the most beloved arcade titles of all time. In May 2010, Google announced its first interactive Doodle commemorating Pac-Man's 30th anniversary, designed by Marcin Wichary and playable directly from the Google homepage.
This unprecedented move at the time brought interactive gaming experiences for free to millions within seconds. The response was overwhelmingly positive, with fans praising Google's modern take on the classic title.
Its 12 million plays during its initial launch have gone unmatched. It has since been featured multiple times over the decade as an enduring staple fixture among memorable Doodles created by experienced gamers and casual consumers alike.
Popular Games Over the Years (Halloween 2016, Pony Express)
From its beginnings in 2010 with the iconic PAC-MAN game, Google Doodle Games has evolved from simple browser games to vibrant and interactive productions. Notable titles such as Halloween 2016's "Magic Cat Academy" offer players a spooky adventure puzzle solved by Luna – an intrepid enchantress cat.
Similarly, Pony Express celebrates the 155th anniversary of the original courier service. Players control Pony Express riders delivered letters and packages from Missouri to California.
Google Doodle Games feature educational elements, too, like Coding for Carrots – an AI game that teaches basic coding skills. Hip Hop, which pays homage to international hip-hop parties, or Oskar Fischinger's visual music experiments available for anyone to try out on the web!
Fans get rewarded with mysterious Easter eggs scattered throughout most doodles and references to popular culture classics like Doctor Who or Beethoven!
Read Also: Google Doodle Celebrates Harry Potter Frame
Top 10 Google Doodle Games to Play for Free
From the classic PAC-MAN game to Lotería, Basketball 2012, and more – explore the list of Google Doodle's popular games available for free.
01. Pac-Man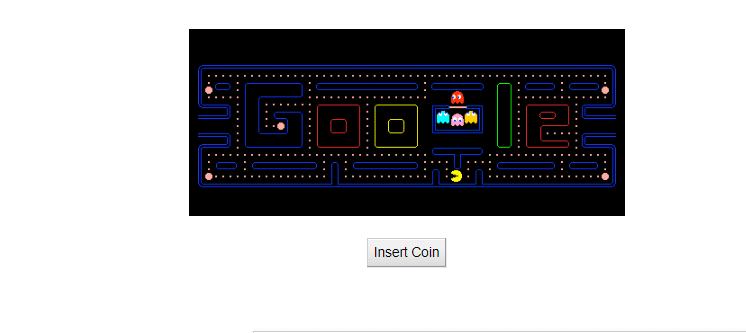 The classic arcade game PAC-MAN was released in 1980 to become a gaming sensation and an international phenomenon. For its 30th anniversary celebration in 2010, Google made the iconic puzzle game into a Doodle.
The addictive maze action video game delighted players around the world with its instantly recognizable appearance on Google's homepage. Today, it remains one of the top 15 popular Google Doodle games and earns a spot in the list of 20 Best Google Doodle Games released in 2023.
Whether celebrating holidays, honoring artists or events, or just satisfying nostalgia for an all-time classic game like Pac-Man, Google's interactive doodles are enjoyable to play for free, irrespective of age group.
02. Halloween 2016 (Magic Cat Academy)
Google Doodle released a spooky game for Halloween in 2016 called Magic Cat Academy. This interactive web-based game puts users in the shoes of Momo, a brave and savvy cat who has to battle ghosts using spells to save its academy! It quickly became one of the most popular games on Google Doodles, with people revisiting it during Halloween every year since then.
To play this creative and fun adventure, you needed to click on that day's doodle and take up the challenge presented by Momo; solve puzzles, memorize spells & magic boxes before you could battle your way through nine levels defeating all kinds of frightening monsters from goblins to ghouls!
The fiendish gameplay was challenging enough for seasoned gaming enthusiasts but approachable due to simplicity as well, with newer players able to pick it up quickly & enjoyably.
Critics praised its accessibility while also celebrating how undeniably detailed each level was, giving off an honest aim of satisfying nostalgia and appreciation for classical gaming.
03. Garden Gnomes
Garden Gnomes date back to the 19th century, with their presence found across cultures and folklore. These figurines depict a pleasant character of old-man faces, usually featured in traditional Bavarian attire – including pointy hats atop blue jackets and leather pants.
The idea of creating these handcrafted figures often lies in protecting greenery while providing a whimsical atmosphere surrounding gardens all around the world.
In 2018 Google marked this cultural phenomenon by releasing an interactive Doodle game dedicated to garden gnomes where players are charged with the mission to catapult clay versions of them into a garden as far as possible following 'gnome launching physics' rules.
04. Coding for Carrots
It is a Google Doodle game featured in 2017 to celebrate the 50th anniversary of Logo, the first programming language. Developed by the Google Doodle team, Google Blockly team, and researchers from MIT Scratch, it aims to teach kids how to code in a fun and interactive way.
The objective of the game is to create combinations of commands that will help guide a rabbit around each level, collecting carrots as they go.
Although initially released three years ago, "Coding for Carrots" proved so popular with players that it was re-released in 2020 as one of its most successful games ever.
Its simple yet educational style makes it an ideal way for young people to learn coding early on while having a great time doing so.
05. Hip Hop
Google's latest doodle celebrates the 44th anniversary of the birth of hip-hop with its "Birth of Hip Hop" game. Players explore interactive mini-games that pay homage to hip-hop culture, such as scratching records like a DJ and creating graffiti art.
The story is narrated by Fab 5 Freddy, former host of "Yo! MTV Raps," and follows a musical journey through the history and evolution of hip-hop culture.
Google Doodle also paid tribute to the original breakbeat pioneer, DJ Kool Herc, on the 44th Anniversary of his historic party in 1973, which featured extended drum solos over two turntables – playing records back-to-back and mixing them together live.
To commemorate this event, users could use two virtual turntables within the doodle's design to mix their sounds via their computer or mobile keyboard for a truly hands-on experience.
06. Oskar Fischinger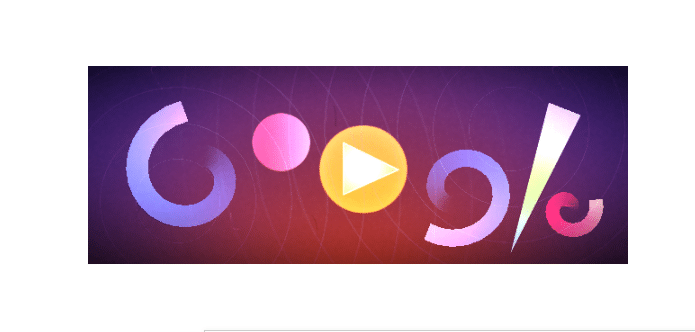 Oskar Fischinger was a renowned artist, animator, and filmmaker who celebrated with the Google Doodle game released on June 22, 2017, in honor of his 117th birthday. Fischinger pioneered the field of animation artistry during the early 20th century, often using abstract shapes and color to create unique visual effects that blended perfectly with musical compositions.
The Doodle allows users to interactively generate their own music by combining various elements within a visualization system designed as an homage to one of Oskar's most famous works, "Studie Nr.8."
This collaboration between Google and Oskar Fischinger brought an innovative medium for both the creative expression of his work and education about his life-lasting artistic contributions, which continue even after hundred years after his birth.
07. Lotería
Lotería is a traditional Mexican bingo-style card game. A highly popular game amongst Mexicans, it was adapted to Google Doodle Games as a tribute to the culture and heritage of Mexico.
As with many other bingo games, players use beans or counters as markers on their cards. However, each card also features an array of pictures with unique names attached (such as Statistics Catrina – a skeleton dressed in fancy clothing).
The game aims for players to match all of the images on their cards as drawn by a caller within a certain number of calls. Google's version themes this classic experience with beautiful visuals from Mexican art and folkloric references, such as Calavera soldiers playing trumpets or yo-yo-ing clowns in festive colors.
08. Basketball 2012
Released in 2012, Google Doodle Basketball was an interactive game released to celebrate the Summer Games. It quickly gained popularity among players of all ages and was covered by multiple news sources for its immersive nature.
The game celebrates the Summer Olympics with a two-player basketball competition available to play on the Google homepage. Players can join each other's games or use AI opponents to try their skills against virtual teams controlled by difficult levels of computer difficulty.
It contains several features such as time attack mode, 3-point shooting practice session, and crowd reactions that make it possible for users to experience Olympic spirit from anywhere around the world – a great example of how video gaming has become a window into global celebrations.
09. Slalom Canoe 2012
The London 2012 Slalom Canoe game by Google Doodle was created to celebrate canoe slalom, an intense sport requiring players to navigate a slalom course with some of the most advanced kayaking skills.
It was one of the toughest sports featured on Google Doodle at that time, as it involved precise moves in a short space of time and demanded control over turning and maneuvering around obstacles.
Navigation had to be done efficiently as quick decisions needed to be made constantly due to external factors like current terrain or bow waves from other canoes. With the smooth paddling technique, people were able to experience feeling like they were doing actual canoe racing for real without having the risk associated with it.
10. Savoy Ballroom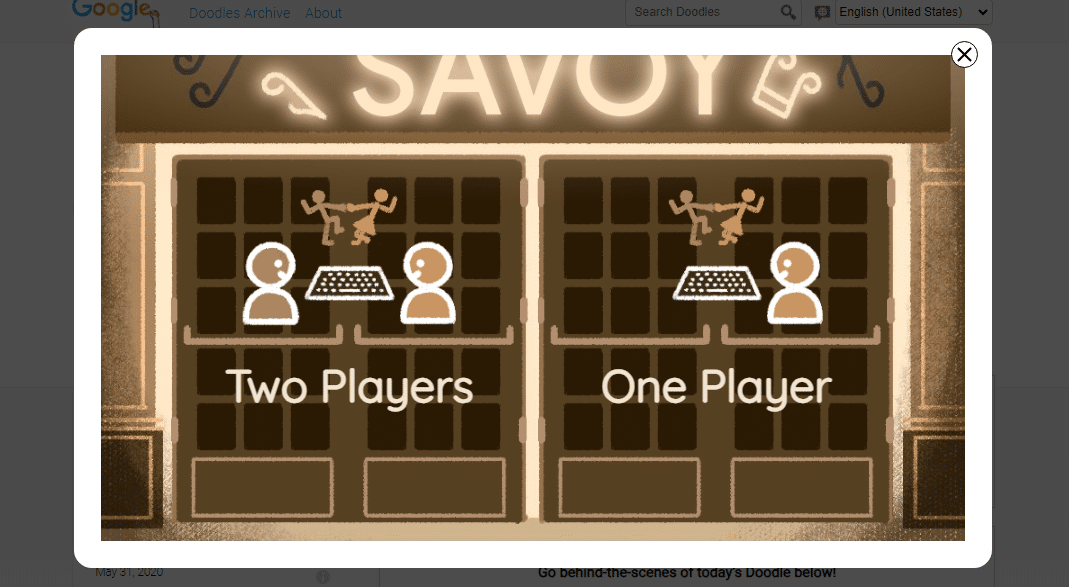 The Savoy Ballroom Google Doodle game was released in May 2021 as a tribute to one of America's most iconic music venues. The real Savoy Ballroom in New York City had a dance floor that filled an entire city block and was home to performances by legendary musicians such as Chick Webb, Ella Fitzgerald, Count Basie, and more.
This timeless venue inspired the theme for this special installment of the Google Doodle series. Players can enjoy nostalgic tunes while tapping their fingers along with the beat – just like they would have back at the entertainment hotspot during its heyday, eager to show off their moves! 
With unique challenges, hidden Easter eggs, and pictures taken from 1930s life at the ballroom across levels each time you play – it's easy to get lost in its charm and vibrancy!
How to Access Google Doodle Games
With easy access from Google's homepage or from the dedicated Doodle archive page, you can now enjoy playing Google Doodle games anytime and anywhere.
Via Google's Homepage
Google makes it easy for users to access and play Google Doodle Games with a single click. To start playing, simply visit the homepage of Google, and you will likely see an animated Doodle on the top screen, accompanied by its explanation below.
The animation is meant to mark an important event or goal, often related to science, art, sports, or culture. Click on this Doodle, and you are instantly taken to the relevant page to jump straight into playing your favorite games.
With no download required, these games offer convenience from any device with internet access – making them accessible anytime, anywhere! Current versions also support a range of additional features, such as leaderboards and achievements, that give players greater motivation than ever before.
Through the Google Doodles archive page
Users can find access to all Google Doodle games by visiting the Google Doodles archive page at "https://www.google.com/doodles."
Google Doodles archive page
Launched in December 2011, this archive allows users to easily explore every Doodle ever made, giving them easy access to timeless classics like Breakout, Pac-Man, and Chess, as well as newer creations released more recently.
Among other benefits that come with exploring the archive are discovering past doodles they might not have known about, revisiting beloved memories with these doodles through nostalgic gameplay sessions, and finding surprise hidden easter eggs throughout the collection – adding plenty of replay value for those who decide to visit again and again!
Playing Google Doodle Games on Mobile Devices
Google Doodle games can be accessed directly within mobile browsers and downloaded from app stores.
Compatible With Mobile Browsers
Google Doodle games are now available for mobile phones and tablets, making them even more accessible. With the advent of smartphones, users can now access these interactive games on their devices anytime and anywhere with an internet connection.
Google has made sure these games are optimized for a wide variety of iOS and Android devices. The easy-to-use app also allows players to find popular doodles quickly in just a few taps.
Additionally, the availability of older doodles means people can enjoy some classic titles, such as PAC-MAN, without sacrificing accessibility or advanced features like leaderboards which only enhance the overall gaming experience.
Downloadable Through App Stores
With the ever-increasing popularity of Google Doodle games, more and more players can now access these titles through app stores. Android users can download some titles directly from the Google Play store, while iOS users will mostly rely on third-party apps for gaming.
Among the many options available in both Google's and Apple's respective app stores are familiar names such as Doodle God™ Alchemy, a renowned classic puzzle game featuring elements of creation and brewing potions.
Additionally, several related searches for "Google Games" or even "Google Doodle Games" are known to exist, which makes it even easier to find new ways to enjoy such interactive experiences across different platforms like mobile phones or tablets.
Features and Themes of Google Doodle Games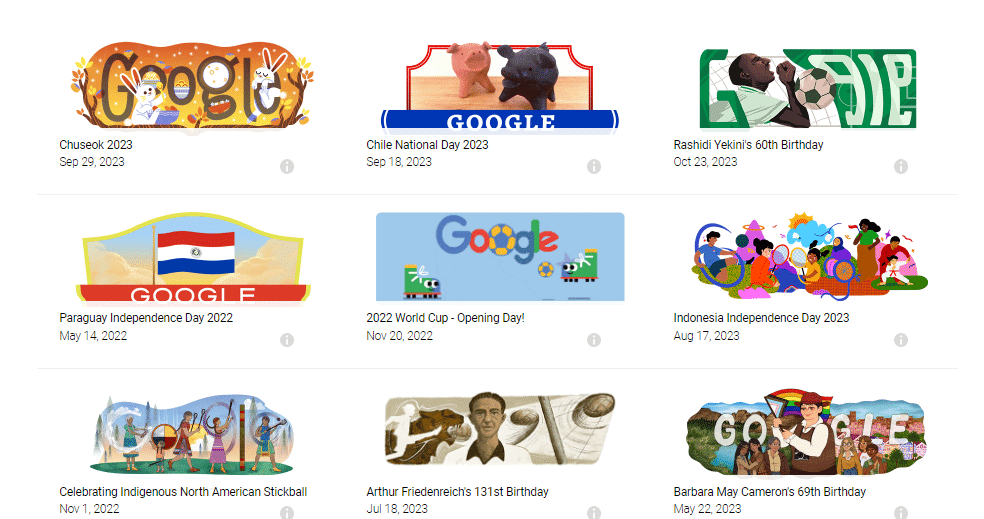 Explore the creative diversity and imagination behind each game as they celebrate holidays, artists, and events.
Celebrating Holidays, Artists, and Events
Google Doodle Games are an interactive way to celebrate various holidays, honor artists, and commemorate important historical events. These themed games are released each year on special occasions such as Christmas Day or President's Day in the US, New Year's Eve around the world, as well as major anniversaries related to pivotal moments in history.
The doodles also recognize significant figures like legendary authors and scientists who have made positive contributions to modern society.
The Google Doodles feature a variety of engaging elements that make them fun and interesting for all age groups while teaching people about certain topics at the same time. Not only do these activities offer a form of entertainment, but they help increase public awareness by highlighting concepts relevant to current affairs globally, such as climate change or social injustice.
Past examples include collaborations with popular franchises like Doctor Who and Beethoven alongside commemorative pieces featuring beloved cartoon characters like Mickey Mouse linked with WWII-related events from 75 years ago.
Interactive and Educational Elements
Google Doodle games provide a unique opportunity for users to engage in fun, interactive learning experiences. These doodles offer more than just entertainment by incorporating creative design with animation and technology.
Many of the Google Doodle Games focus on celebrating milestones or important occasions such as anniversaries or holidays via puzzles, stories, and other activities, making them both enjoyable and educational.
Explosions of color and music accompany each game released which corresponds directly to the theme being celebrated through that particular doodle – from Lotería's vibrant Mexican festival-style visuals to Pony Express' rustic Wild West atmosphere; the art alone helps highlight what is at stake in each story-driven activity players encounter while playing these games.
The introductory words encourage players around the world to be challenged by something new while honoring iconic figures within various realms like Oskar Fischinger's abstract animations pioneering in modern film history, as well as popular franchises like Doctor Who found in the 2023 Time Lord Victorious collaboration between Google Doodles & BBC Studios Digital Networks Group.
Hidden Easter Eggs and References
Google Doodle games often include hidden Easter eggs and references, adding a layer of fun and unexpected discovery for players. These Easter eggs can be anything from inside jokes to cultural nods, featuring art styles or characters aligned with the game's theme.
For example, Google's Halloween 2016 Doodle "Magic Cat Academy" contains various hidden creatures throughout its maps – shades of crows in the background sky, a small spirit dragon floating around obstacles, and other secretive details added in by Google's creative team.
Similarly, "Coding for Carrots" is filled with playful observations best discovered through exploration – special highlight colorings when carrots are collected, as well as surprise animations when puzzles are solved correctly.
Latest Updates on Google Doodle Games in 2023
In 2023, Google released collaborative Doodle Games with popular franchises such as Doctor Who and Beethoven.
New Games Released
In 2023, Google Doodle Games released several new games to its large collection of award-winning playable experiences. Participants can now explore exciting and interactive worlds such as the Wild West in Pony Express, the world of hip hop music with Hip Hop Celebrate Sounds, and a curious cartoon world populated by garden gnomes in Gnome Garden.
Other popular releases include Oskar Fischinger's Symphony of Color, celebrating the film pioneer's 70th anniversary, and Loteria, inspired by Mexican Riogrand microwave bingo which includes a popular musical soundtrack.
Through its themes, visuals, sounds, cultural references, and educational components hidden within each game giving a lesson on coding efforts or Latin American culture, for example – these latest additions from Google Doodle Games keep thriving interest alive while offering an accessible arena for fun without distracting commitments or fees associated with other types of gaming activities.
Collaborations With Popular Franchises (Doctor Who, Beethoven, Etc.)
Google Doodle Games in 2023 will include exciting collaborations with popular franchises such as Doctor Who and Beethoven, for the Doctor Who collaboration, players can experience iconic characters and themes from the sci-fi series while they explore a virtual version of the TARDIS.
As for the Beethoven collaboration, game designers are preparing fun musical games that draw on his classic pieces to enrich players' understanding of his music and who he was as an artist.
These thrilling collaborations are sure to bring unique elements that make Google Doodle Games even more enjoyable and provide fans of these franchises with experiences like never before – adding more appeal and excitement to what is already an entertaining gaming platform!
Popularity and Impact of Google Doodle Games
Google Doodle Games have been hugely popular, providing players with a fun and accessible gaming experience for all ages while satisfying nostalgia for classic games like PAC-MAN.
Satisfying Nostalgia for Classic Games Like Pac-Man
Google Doodle games have become incredibly popular over the years, and none has had more of an impact than Pac-Man. This classic arcade game debuted on Google in 2010 and provided gamers with a nostalgic experience of nostalgia that's hard to beat.
Not only does it feature all the original sounds and visuals from the classic game, but it also includes some additional features such as extra fruits for bonus points, power pellets that make ghosts vulnerable to being eaten, and cutscenes introducing levels plus, you can still pause the game by pressing ESC if needs be!
As a result of this combination of nostalgia accompanied by modern fun additions, fans across generations have enjoyed playing Pac-Man together, fostering new memories alongside reenacting old ones.
It came as no surprise then when news spread around the world about this legendary capsule machine reappearing online, leading to an increase in visits amongst people wishing to get their fix once again, proving just how powerful retro gaming is – allowing us to relive our past lives through entertainment.
Providing a Fun and Accessible Gaming Experience for All Ages
Google Doodle games have become a beloved feature for users worldwide, thanks to their ability to provide a fun and accessible gaming experience for all ages. Not only are the games enjoyable and entertaining, but they also serve an important educational purpose by introducing themes relevant to cultural, historical, or scientific topics.
Through Google Doodles" interactive elements, players of any age can learn something new while having fun with these mini-games. From classic arcade favorites like PAC-MAN to collaborative efforts like Beethoven's Symphony 2020, every game brings in something new for everyone to explore and enjoy regardless of background or familiarity with digital gaming devices.
For example, Doodlers has often recreated traditional party favorites such as 'Lotería' – a timeless Spanish card game – that similarly celebrates Latin American cultures through its vibrant visuals and characters.
Controversies Surrounding Google Doodle Games
Allegations of copying games, along with criticisms for encouraging addictive gameplay, have been leveled against Google's Doodle Games.
Accusations of Copying Other Games
Amid the increasing popularity of Google Doodle Games, many have raised allegations that some games are copies and adaptations of existing popular titles. 
Some players pointed out similarities between PAC-MAN, a Google Doodle game released in 2010, and 1990's Namco classic with near identical look and felt apart from additional effects to an animated Ms Pacman character.
Similarly, the Halloween 2016 ("Magic Cat Academy") doodle has been accused of being very similar to the classic arcade game Moon Patrol released in 1982 by Irem. 
These accusations initiated debates among gamers as well as fans of these doodles who questioned how much creative input is required when reaping benefits off old classics.
As controversies surrounding these games mount up, they highlight the challenges of achieving originality and creating something that will become instantly recognizable with its own unique identity.
Criticism for Promoting Addictive Gameplay
Google Doodle Games have been criticized for their addictive gameplay. This intense level of engagement has caused concern as it can be distracting and detrimental to users' productivity.
On top of this, Google was accused of plagiarism when they released a similar game to the popular game Flappy Bird in 2014 and even created an honorable mention of its creator's name on the screen.
The controversy surrounding Google Doodles also extended outside gaming when the company commemorated a Japanese game player on D-Day, returning more attention to his achievement rather than those who fought against Nazi Germany during World War II.
Frequently Asked Questions (FAQs)
If you have questions or need further information, please proceed to the Frequently Asked Questions (FAQs) section below for detailed answers to common queries.
1. What Are Google Doodle Games?
Google Doodle Games are fun and interactive games that appear as part of the Google logo on their search engine pages, enabling people all over the world to play various educational and entertaining online games for free.
2. When Will the Latest Updates for Google Doodle Games Be Released in 2023?
The latest updates for Google Doodle Games will be released throughout 2023, offering new game functionality each season, such as challenges and creative themes with brand-new levels and coding opportunities.
3. What Kind of Popular Game Is Featured on the Current Version of Google Doodle Games?
A popular baseball-themed game called 'Google Baseball' is available, where players can set up batting practice or even compete against other teams across multiple continents.
4. Are There Any Special Editions Featuring Seasonal Activities When Playing Google Doodle Games?
Yes! On Halloween, a spooky edition called 'Doodle for Google' was created specifically designed around ghostly characters, solving puzzles related to eerie stories from spirits passed away centuries ago!
Subscribe to Our Latest Newsletter
To Read Our Exclusive Content, Sign up Now.
$5/Monthly, $50/Yearly